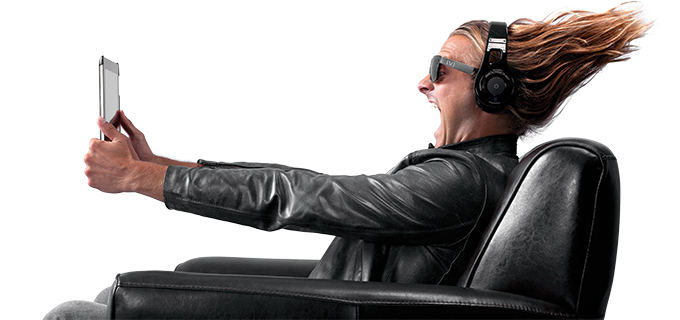 ---
If you are not satisfied with your product purchased from Scosche.eu, you may return it for a full refund within the 14-day return period (from the shipment date). It is the purchaser's responsibility to return the product to Scosche at their expense.
Return Instructions:
Please contact our support center for initial clarification of the reason and method of return. Phone: +45 70 227 287, E-mail: info@scosche.eu.
1. Place the item you wish to return in the original shipping box, if possible.
2. Include the packing slip if possible and completed Return Form. (Download Here)
3. Include all original packaging materials, manuals and accessories.
4. Close the box and secure it with packing tape or a similar adhesive.
Cross out existing shipping labels (if using original shipping box) and app our company name and adress to the outside of the original box.
5. Use any local drop off location to ship your return package.

Warranty Information:
Scosche warrants all products to be free from defects in material and workmanship for the period stated on each product commencing upon the date of purchase (with proof of purchase). If no specific warranty period is stated on a product user manual and/or packaging the default warranty will be one year from the original date of purchase. Scosche products are sold with the understanding that the purchaser has independently determined the suitability of this product. This Warranty is offered to the original purchaser of this product only.
This warranty does not cover the product if physically damaged, subject to negligence or misuse, abuse, alteration or if an accident has occurred. This warranty does not apply to product that have water or physical damage by accident or which has been misused, disassembled or altered. The original dated sales slip or proof of purchase will establish warranty eligibility.
If the product should prove defective and you are requesting warranty coverage within the stated warranty period, return the product with proof of purchase to Scosche. It is the purchaser's responsibility to return the defective product to Scosche at their expense.
Scosche, at its option, will repair or replace the product with a new or refurbished same or similar model of equal or lesser value free of charge and return the product postage paid. In no event shall Scosche be responsible for claims beyond the replacement value of the defective product or in any way shall be liable or responsible for consequential or incidental damages. No express warranties and no implied warranties, whether for fitness or any particular use or otherwise, except as set forth above (which is made expressly in lieu of all other warranties) shall apply to products sold by Scosche. Scosche cannot be held responsible for discrepancies/inconsistencies that may occur due to 3rd party manufacturing changes or options.
Refunds
It takes around 5 working days for us to receive and process your return. When the return is registered, you will receive an email confirmation.
Refunds will be processed within 2 days, after your items are received in the warehouse.
Please note: it may take 5-10 working days for the refund to appear in your bank statement. This is dependent on the card issuers and is out of our control. Your refund will be credited to the same card used when the order was placed. If we are unable to do this (i.e. the card is declined, cancelled or has expired), please contact Customer Service and we will refund you through a bank transfer.
Orders
Orders generally ship in 1-2 business days, and we are doing everything to ship the same day, if the items are in stock and the order is placed prior to 14:30. We cannot guarantee your order will ship the same day, regardless of the shipping method you select, but we will do our best. We will make every effort to send out your order as quickly as possible, however part or all of your order may be delayed due to item availability.
Discount Codes
Please be aware that if you use a discount or coupon code with your order, and that discount brings your order total below the threshold amount for free shipping, your order will no longer qualify for free shipping. Shipping fees charged under these circumstances are not refundable.
Payment Options
Our webstore currently accepts Visa, Master Card and PayPal.
When you have shopped at our website, the text on statement will show as: Webshop Scosche.dk-eu.
Payment will only be charged to your account when the item is shipped.
Cancellations
Our goal is to ship your order as quickly as possible, and we make every effort to minimize the time between when your order is placed and when it ships out. Unfortunately, this means that its usually impossible for us to cancel an order once it's been processed. If you do need to cancel an order, please contact our support team via mail or telephone during normal business hours. If we're not able to prevent your order from shipping, simply send it back.