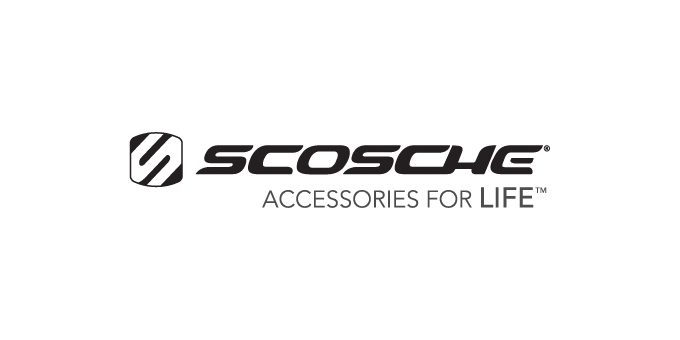 ---
Entering this site will constitute your acceptance of these terms and conditions
Please read these terms and conditions carefully. They may have changed since your last visit to this site. Your use of this site constitutes your acceptance of these terms and conditions, and any changes to these terms and conditions after they are posted. Do not use this site if you do not accept these terms and conditions. We reserve the right to change these terms.
Privacy Policy
In order for you to enter into an agreement with us, we need the following information:
Name, address, telephone number and email address.
We register your personal data for the purpose of delivering the goods to you.
The personal data is registered with DC Scandinavia A/S and stored for five years, after which the information is deleted.
The data controller at scosche.eu is CFO Anette Kjær.
We pass on your email address to third parties such as Trustpilot and other similar sites.
Your information is not disclosed or sold to third parties.
As registered with DC Scandinavia A/S, you always have the right to object to the registration. You also have the right to have insight into what information is recorded about you. You have these rights under the Personal Data Act and in connection herewith: info(@)dcscandinavia.dk
Appeals
If you want to complain about your purchase, please contact the DC Scandinavia A/S - expedition. If we are unable to find a solution, you can file a complaint with relevant boards in the area if the conditions for doing so are met.
Information about complaints - A complaint about a product or service purchased from us can be submitted to the Competition and Consumer Agency's Center for Complaints, Carl Jacobsens Vej 35, 2500 Valby, Denmark.
You can complain to the Center for Complaints Solution via www.forbrug.dk. The EU Commission's online complaint portal can also be used when filing a complaint. This is particularly relevant if you are a consumer domiciled in another EU country.
Complaint is filed here - http://ec.europa.eu/odr. When filing a complaint, please provide our email address: info(@)dcscandinavia.dk
The terms and conditions were last updated on December 2019.

Pricing, Specifications and Availability
All prices are in EURO. Prices, specifications and availability of products are subject to change without notice. Due to the changing nature of the computer market, and because of the technical differences in the equipment of our customers, product descriptions may not reflect current technical information, and we cannot be responsible for photographic differences in product size, shape and color.
Scosche.eu orders generate automatic confirmation e-mails, but the receipt of a confirmation only means that we have received your order, and does not constitute an offer to sell. We may change our pricing, product description or specifications after any confirmation e-mail, but prior to shipment, due to errors, changing market conditions, product discontinuation or unavailability, typographical errors, or any other reason. We reserve the right to limit the quantity of any item sold, or prohibit a sale altogether.
We will notify you of any corrections or changes to your order, and will not complete it until we have your approval. Order shipping dates may vary dependent on location and other variables. Published prices do not include shipping and insurance. We are required by law to collect sales tax on all shipments within the EU. Sales tax for countries outside the EU is not collected.
We make reservations for any printing and pricing errors on our website.